Are Hawaiian shirts in style ?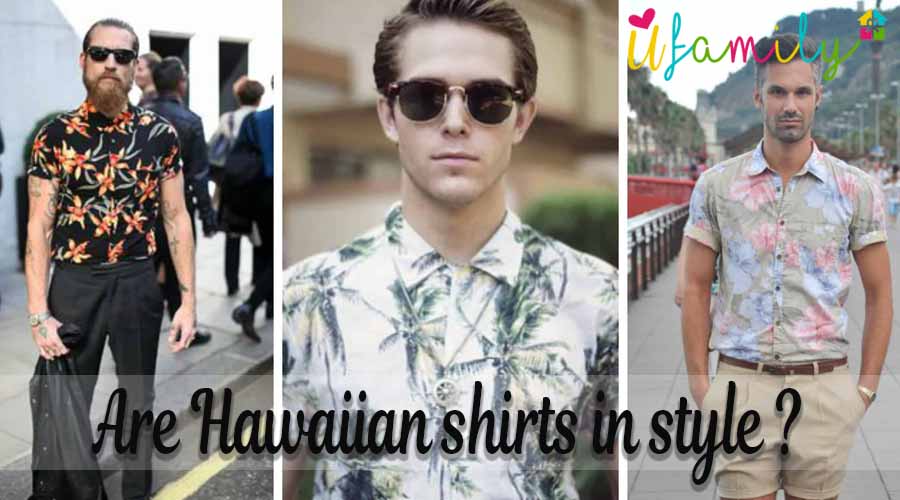 I. Introduction
Are Hawaiian shirts in style? This is a question that has been asked for decades, as the popularity of these shirts has waxed and waned over the years. But, the answer is yes, Hawaiian shirts are currently in style. In this blog post, we'll take a closer look at the history of Hawaiian shirts and explore why they are once again a popular fashion choice.
II. The origins of Hawaiian shirts
Hawaiian shirts, also known as aloha shirts, are a unique piece of fashion history. These shirts, which feature bright colors and bold patterns, have been popular since the 1930s. The origins of Hawaiian shirts can be traced back to the 1930s, when a Chinese-American businessman named Ellery Chun began producing the shirts in Honolulu, Hawaii. The shirts were made from lightweight, breathable fabrics and featured patterns inspired by the lush tropical landscapes of Hawaii. The shirts quickly became popular with tourists visiting the islands, and soon began to be worn by locals as well.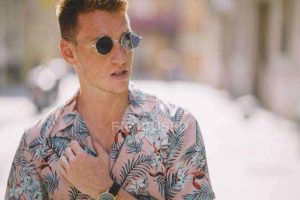 III. The peak of popularity (1940s and 1950s)
During the 1940s and 1950s, Hawaiian shirts experienced a surge in popularity, as they were worn by celebrities such as Bing Crosby, Frank Sinatra, and Elvis Presley. The shirts were often worn untucked, and paired with khaki pants or shorts, making them the perfect casual option for a day at the beach.
IV. Decline in popularity (1960s-1990s)
However, by the 1960s, Hawaiian shirts had begun to fall out of favor with many people. They were often associated with tacky tourist attire, and were seen as a symbol of poor taste. This perception of Hawaiian shirts as being unfashionable continued for several decades, and it wasn't until the 1990s that they began to make a comeback.
In the 1990s, Hawaiian shirts were embraced by a new generation of fashion designers and trendsetters. They were seen as a fun and playful alternative to traditional button-up shirts, and were worn by many fashion-forward celebrities, such as Brad Pitt and Johnny Depp. This renewed popularity of Hawaiian shirts led to a resurgence in interest in the shirts among the general population.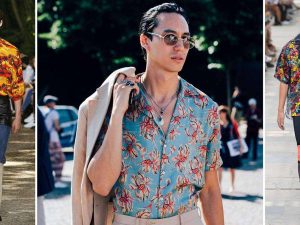 V. Renewed popularity (1990s-present)
Today, Hawaiian shirts are once again a popular fashion choice. They are often worn as part of a casual summer outfit, paired with shorts or jeans, and can be found in a wide variety of styles and patterns. From classic vintage-inspired designs to more modern, abstract patterns, there is a Hawaiian shirt to suit every taste.
Hawaii Shirts are a representation of the island life, of the laid-back, carefree, and tropical lifestyle that many people associate with Hawaii. Wearing a Hawaiian shirt can transport you to a different place, both physically and mentally, and can help you to relax and feel more connected to nature.
Hawaiian shirts have also been making an appearance on the runway in recent years, with high-end fashion designers incorporating them into their collections. This has helped to give the shirts a more elevated and sophisticated image, and has made them more appealing to a wider range of people.
Another reason for their renewed popularity is that Hawaiian shirts are now being made from a wider range of materials, from traditional cotton to more modern, eco-friendly fabrics such as bamboo or organic cotton. This means that they are not only stylish, but also sustainable and eco-friendly.
In summary, Hawaiian shirts are not just a passing trend, they have become a timeless fashion piece that has proven to stand the test of time. They are a versatile and stylish option that can be worn by anyone, regardless of age, gender, or personal style. So, whether you're planning a tropical vacation, or simply looking to add a touch of island paradise to your wardrobe, a Hawaiian shirt is a great choice.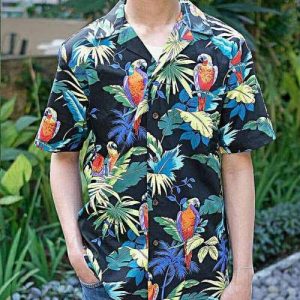 VI. Conclusion
In conclusion, Hawaiian shirts are a classic, timeless fashion piece that can never go out of style. They are perfect for a summer day, a beach vacation, or any casual occasion. They are a statement piece that brings a fun, playful, and tropical vibe to any outfit. So, next time you're looking to add a touch of island paradise to your wardrobe, consider picking up a Hawaiian shirt!