News
News refers to up-to-date information and reports on current events, developments, and trends, covering a wide range of topics including politics, economics, sports, entertainment, and more. It encompasses breaking news, in-depth analysis, and features, with the aim of keeping the public informed and updated. News is typically presented through various mediums, including print, television, radio, and online platforms.
Introduction to the OpenAI Community The OpenAI Community is a platform for AI enthusiasts to connect, learn,...
New Bing with ChatGPT Built-In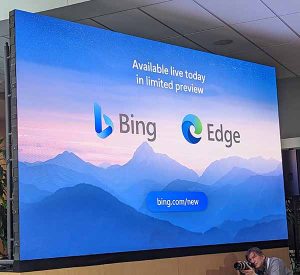 New Bing with ChatGPT Built-In Introduction Search engines have become an integral part of our daily lives....