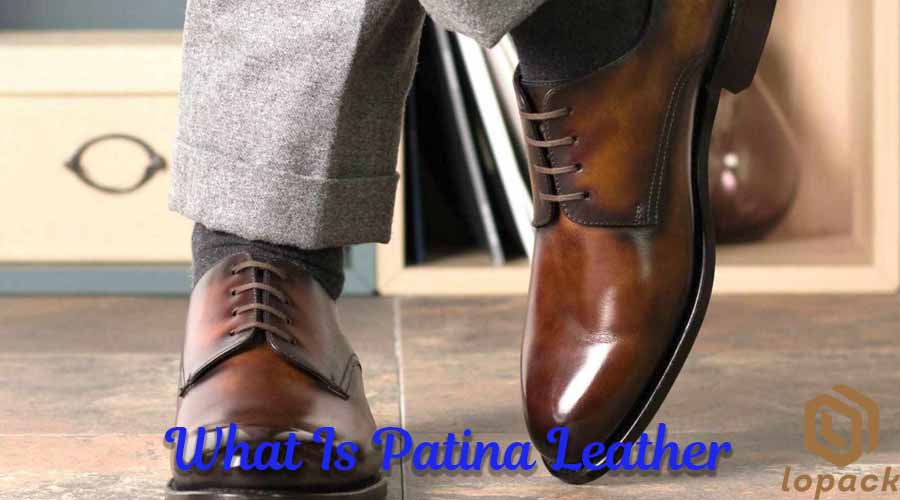 What Is Patina Leather?
Introduction
Patina leather is a term used to describe leather that has naturally aged over time, taking on a unique and distinctive character and appearance. This type of leather is prized for its vintage look, and is often sought after by those who appreciate the natural beauty of aging materials.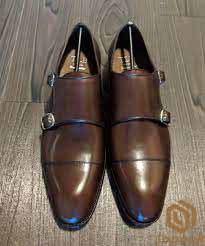 The Aging Process of Patina Leather
Natural Oils in Leather
The aging process of patina leather starts with the natural oils in the leather. These oils help to protect the leather from damage and preserve its softness and suppleness. Over time, the oils in the leather will begin to break down, causing the leather to lose its natural shine and develop a matte appearance.
Exposure to Sunlight and Environmental Factors
Another factor that contributes to the aging process of patina leather is exposure to sunlight and environmental factors. The sun can cause the leather to fade, while exposure to moisture and heat can cause the leather to crack and dry out. This can result in a unique and attractive patina that is unique to each individual piece of leather.
Wear and Tear
Finally, the aging process of patina leather is also affected by the wear and tear that the leather experiences over time. This can include scratches, scuffs, and other marks that add to the character and charm of the leather. With proper care and maintenance, patina leather can continue to age beautifully over the years, becoming more unique and valuable with each passing day.
Advantages of Patina Leather
Unique and Characterful Appearance
One of the biggest advantages of patina leather is its unique and characterful appearance. Unlike new leather, which often looks uniform and uniform, patina leather has a distinct and individual character that can only be achieved through the aging process. This makes it an ideal choice for those who appreciate the beauty of vintage materials and want to bring a touch of character and charm to their home or office.
Increased Durability
In addition to its unique appearance, patina leather is also known for its increased durability. Because the leather has been aged and exposed to the elements, it is stronger and more resistant to damage than new leather. This makes it an ideal choice for furniture, accessories, and clothing that are likely to experience wear and tear over time.
Improved Comfort and Softness
Finally, patina leather is also prized for its improved comfort and softness. As the leather ages, it becomes softer and more supple, making it a comfortable choice for clothing and accessories that are worn against the skin. This makes patina leather an ideal choice for those who want the best of both worlds: the character and charm of vintage materials, combined with the comfort and softness of modern materials.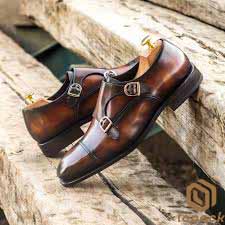 How to Care for Patina Leather
Regular Cleaning and Conditioning
To keep your patina leather looking its best, it's important to care for it properly. This includes regularly cleaning and conditioning the leather to help protect it from damage and keep it soft and supple. You can clean your patina leather usinga soft cloth or sponge dampened with water, and avoid using harsh chemicals or abrasive cleaners that can damage the leather. It's also a good idea to regularly apply a leather conditioner to keep the leather moisturized and prevent it from cracking or drying out.
Protection from Extreme Temperatures and Moisture
In addition to regular cleaning and conditioning, it's also important to protect your patina leather from extreme temperatures and moisture. This means avoiding exposing the leather to direct sunlight or heat sources, and avoiding getting it wet. If your leather does get wet, be sure to let it air dry naturally and avoid using heat sources to speed up the drying process, as this can cause the leather to shrink and become stiff.
Avoiding Harsh Chemicals
Finally, it's important to avoid using harsh chemicals on your patina leather, as these can damage the leather and affect its natural aging process. This includes using solvents, oils, and other chemicals that are not specifically designed for leather. Instead, stick to using products that are specifically designed for leather care, and follow the instructions carefully to ensure that you are treating your leather properly.
Conclusion
Patina leather is a beautiful and unique type of leather that is prized for its vintage look and increased durability. Whether you are looking to bring a touch of character to your home or office, or you simply appreciate the beauty of aging materials, patina leather is an excellent choice. Just be sure to care for it properly, and enjoy the beauty and comfort of this unique and timeless material for years to come.