Tony Soprano Outfits: The Significance Behind the Wardrobe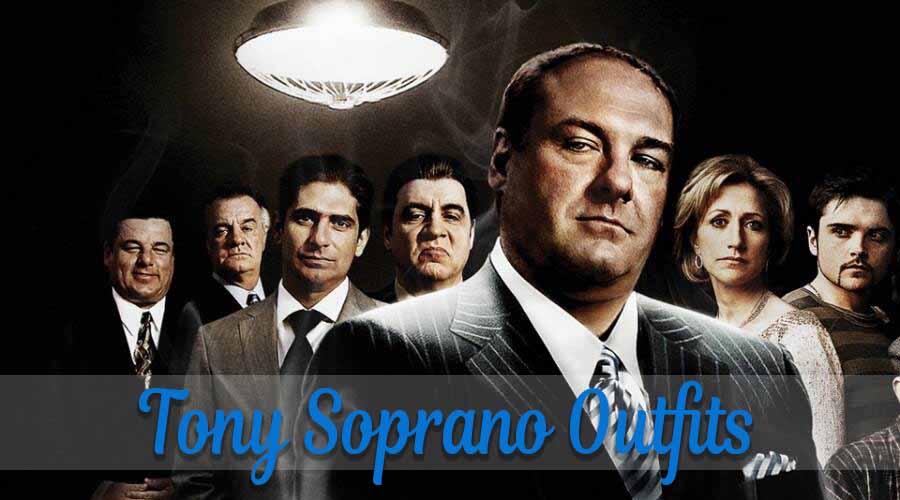 Introduction
Tony Soprano Outfits: The Significance Behind the Wardrobe
Tony Soprano, the lead character in the hit television show "The Sopranos", is one of the most iconic characters in television history. From his quick wit to his brutal behavior, Tony captured the hearts of audiences everywhere. But what many fans might not know is that Tony's outfits were just as important to the show as his actions and words. In this blog post, we will explore the significance of Tony Soprano's outfits and how they played a role in his character development.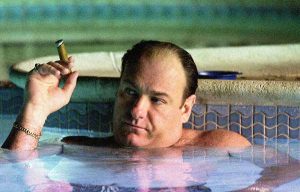 Character Development Through Outfits
Early seasons: Tony's typical look and its evolution
In the early seasons of "The Sopranos", Tony's outfits consisted of a typical mob boss look – crisp dress shirts, dress pants, and leather shoes. However, as the series progressed, Tony's outfits started to evolve. He began to incorporate more casual looks, such as Hawaii shirts, into his wardrobe. This shift in style not only reflected Tony's changing personality but also showcased his attempt to shed the constraints of his life as a mob boss.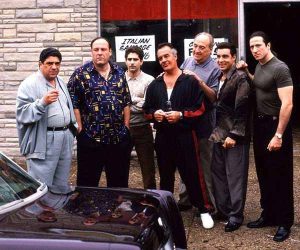 Mid-series changes: Significance of new outfits
In the mid-series, Tony Soprano outfits became more bold and eclectic. He incorporated new elements, such as vibrant colors and bold prints, into his wardrobe. These new looks were significant because they reflected Tony's attempt to distance himself from the traditional mob boss image and embrace a more carefree attitude. The Hawaiian shirts that Tony became known for wearing were a prime example of this shift in style.
Late series: Shift in Tony's fashion choices and their impact
In the late series, Tony's fashion choices took a dramatic turn. He started wearing more somber colors, such as black and navy, and his outfits became more reserved. This change in style was significant because it reflected the dark turn that Tony's life took in the latter half of the series. The outfits became a symbol of his guilt and inner turmoil, as he struggled to maintain his grip on power and keep his family safe.
Iconic Outfits of Tony Soprano
Description and analysis of memorable outfits
Throughout the series, there were several outfits that stood out as memorable and iconic. One of the most well-known outfits is Tony Soprano Hawaiian Shirt, which he wore during several pivotal moments in the series. The shirt became a symbol of Tony's attempt to escape the stress of his life as a mob boss and embrace a more carefree attitude. Another memorable outfit is the shirt that Tony wore during a heated confrontation with his uncle, Junior. The shirt, a bold red with black stripes, was a symbol of Tony's growing power and defiance in the face of his uncle's challenges.
Significance of each outfit in the story and character development
Each of Tony's outfits played a crucial role in the story and his character development. They reflected his state of mind, his relationship with other characters, and the overall tone of the series. For example, the Hawaiian shirts that Tony wore were a symbol of his attempt to escape the stress of his life, while the shirts he wore during confrontations with his uncle were a symbol of his growing power and defiance.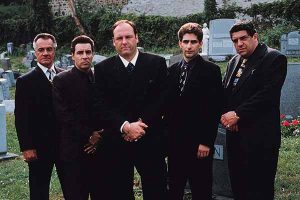 Comparison with other characters
Tony's outfits also played a role in differentiating him from the other characters in "The Sopranos". While Tony's wardrobe evolved and became more eclectic over the course of the series, the outfits of other characters remained relatively stagnant. For example, Tony Soprano Uncle Junior, was always depicted wearing traditional mob boss attire, such as dress shirts and dress pants. This difference in style was a reflection of the stark contrast between Tony's desire to break away from traditional mob boss norms and Uncle Junior's adherence to them.
Another example is Christopher, Tony's protege and closest associate. While Tony's outfits reflected his ever-changing personality, Christopher's outfits remained consistent throughout the series. This was a reflection of Christopher's struggle to find his place in the world of organized crime and his desire to be accepted by Tony and the other members of the Soprano family.
Tony's outfits were not only important in differentiating him from other characters, but they also helped to advance the story and enhance the overall viewing experience. They were an essential part of Tony's character development and a key component of what made "The Sopranos" such a groundbreaking and memorable series.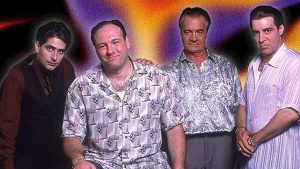 Conclusion
In conclusion, Tony Soprano outfits played a significant role in the hit television show "The Sopranos". From his crisp dress shirts in the early seasons to his bold Hawaiian shirts in the mid-series, Tony's wardrobe was a reflection of his changing personality and the progression of his story. The outfits were a key component of his character development and helped to differentiate him from other characters in the series. The iconic outfits of Tony Soprano will forever be remembered as a critical part of one of the most memorable television shows of all time.