How To Style A Hawaiian Shirt ?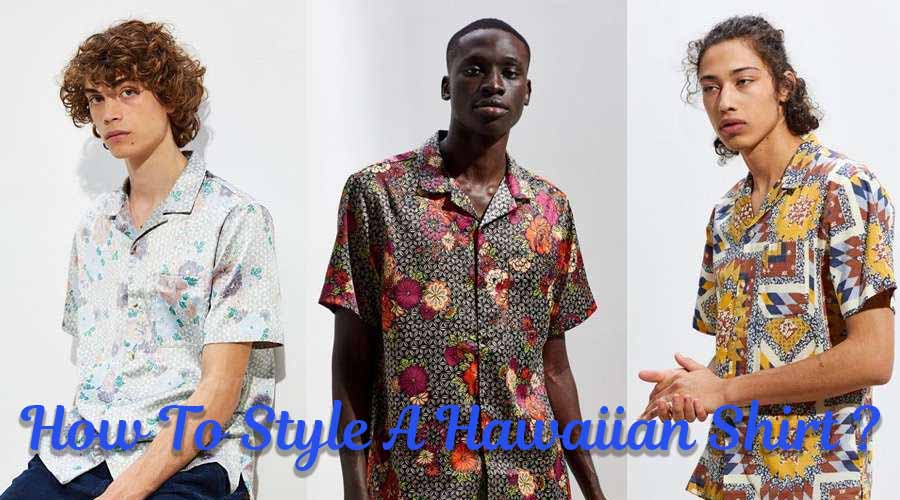 Introduction
How To Style A Hawaiian Shirt ?
When you think of a Hawaiian T Shirts, you may picture a loud and colorful shirt with tropical patterns worn by tourists on vacation in Hawaii. But the Hawaiian shirt, also known as an Aloha shirt, has a rich history and has recently made a comeback in the fashion world.
The Hawaiian shirt was first introduced in the 1930s by a Chinese-American businessman named Ellery Chun. He began selling shirts with bright floral patterns at his store, King-Smith Clothiers, in Waikiki. These shirts quickly became popular among tourists and locals alike. In the decades that followed, the Hawaiian shirt evolved to include a wider range of patterns and styles, but always retained its bright, tropical aesthetic.
Today, the Hawaiian shirt has been embraced by fashion designers and influencers as a stylish and versatile piece of clothing. Whether you're dressing up or dressing down, a Hawaiian shirt can add a touch of fun and personality to your outfit. In this blog post, we'll show you how to choose the right Hawaiian shirt, how to style it for different occasions, and how to care for it properly.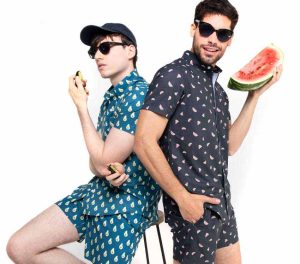 Choosing the Right Hawaiian Shirt
When it comes to choosing a Hawaiian shirt, there are a few factors to consider.
First, think about the type of Hawaiian shirt you want. There are traditional Hawaiian shirts with classic floral patterns and bright colors, as well as more modern designs that incorporate abstract patterns or pop culture references. Decide which style best suits your personal taste and the occasions you'll be wearing the shirt for.
Next, think about fit. A Hawaiian shirt should have a relaxed, loose fit, but it shouldn't be too baggy or too tight. Consider the overall silhouette you're going for and try on different sizes to see which one feels most comfortable.
When it comes to pattern, you have a wide range of options to choose from. Some Hawaiian shirts feature large, bold patterns, while others have smaller, more intricate designs. Think about which type of pattern you prefer and how it will pair with the rest of your outfit.
Finally, think about color. Hawaiian shirts come in a wide range of hues, from bright, vibrant colors to more subdued tones. Consider which colors look best on you and which ones you can easily match with other items in your wardrobe.
Styling a Hawaiian Shirt
Once you've found the perfect Hawaiian shirt, it's time to style it. Here are a few tips for different occasions.
Casual: A Hawaiian shirt is the perfect choice for a casual, laid-back look. Pair it with a pair of denim shorts or chinos,  . This look is perfect for a day out with friends or a barbecue.
Formal: Believe it or not, a Hawaiian shirt can also work for a more formal occasion. To dress it up, pair it with a blazer or a sport coat, and add a pair of dress shoes. This look is great for a summer wedding or a beachside event.
Accessorizing: To add an extra touch of style to your Hawaiian shirt, consider adding a few accessories. A fedora, sunglasses, or a necklace can all elevate the look.
Mix and Match: One of the best things about a Hawaiian shirt is that it can be easily mixed and matched with other patterns and colors. Try pairing it with a bold-print shorts, or a pair of patterned pants. Mixing and matching can help to create a unique and stylish look.
Layer: Layering is a great way to wear a Hawaiian shirt in colder weather. Try layering it over a long-sleeve shirt or a sweater, and add a pair of jeans or chinos. This will help to keep you warm while still showing off your Hawaiian shirt.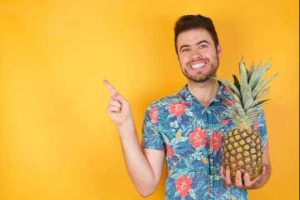 Care and Maintenance
To keep your Hawaiian shirt looking great, it's important to take proper care of it. Here are a few tips to help you keep your shirt in top condition.
Washing and Ironing: To wash a Hawaiian shirt, turn it inside out and machine wash it on a gentle cycle with cold water. To iron, use a low heat setting, and avoid ironing directly on the patterns or designs.
Storing: When it comes to storing your Hawaiian shirt, it's best to hang it up rather than folding it. This will help to prevent wrinkles and maintain the shape of the shirt.
Repairing: In case of any damage or tear, it's best to take it to a tailor or a dry cleaner. They can repair or mend the shirt to restore its shape and appearance.
Conclusion
A Hawaiian shirt is a versatile and stylish piece of clothing that can be worn in a variety of ways. Whether you're dressing up or down, a Hawaiian shirt can add a touch of fun and personality to your outfit. By following the tips outlined in this blog post, you'll be able to choose the perfect Hawaiian shirt, style it for different occasions, and keep it in great condition for years to come. So, next time you're looking to add some personality to your outfit, consider a Hawaiian shirt, and have fun experimenting with different ways to style it.
#how to style hawaiian shirts
#how to style hawaiian shirt
#how to wear hawaiian shirt
#how to wear hawaiian shirts
#how should a hawaiian shirt fit